In a world where we crave individuality, why not create and design your personalised kitchen splashback and make it the focal point. Whether that is adding some dynamite with malachite, or completely designing your own splashback.
When someone describes an interior as "modern" they often mean "contemporary" – as in new, or trendy, or non-traditional. But while the words might be synonymous in everyday life, Modern Design refers to a specific strand of home decor, and it's one of the most elegant interior styles around. If you love a sleek, fuss-free look, with clean lines and minimal embellishment, this could be the ideal style for you and your property.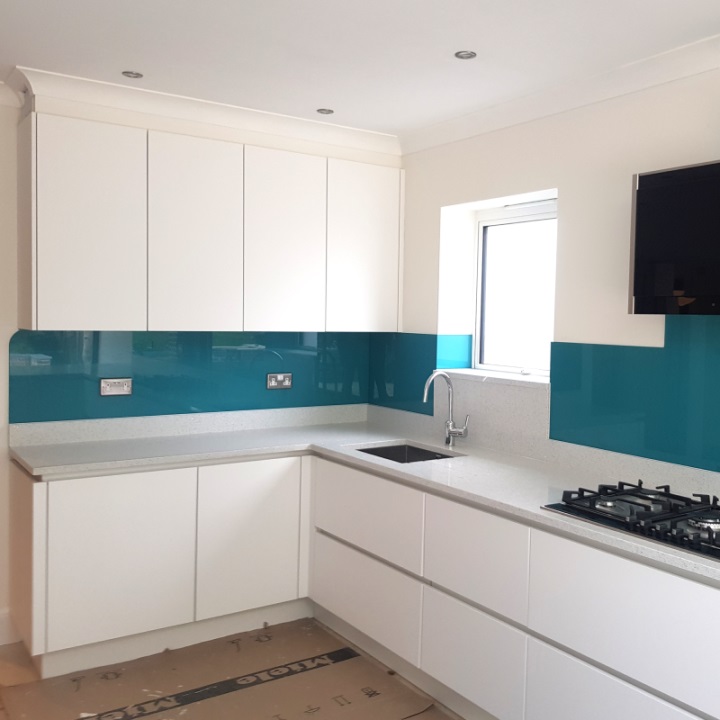 At Prad Glass we believe you should have the choice to colour your home. We specialise in creating the most original and bespoke glass products to enhance the interior design and get creative in your home! To show you just how popular glass can be we showcase some of our installations. A coloured glass kitchen splashback is one of many uses of glass throughout the home.
"I went to Prad Glass for a kitchen splashback. They had been strongly recommended to me by a friend. I'm please to say that I had a great experience. Both the range of products and the customer service were excellent. My kitchen is much improved for it!"